USING A ROUTER
For the beginners, holding a router must be a challenge first and fun when the user gets used to it. A start is half the job done so let's read something marvelous so using a router becomes fun down the road. A router is a very useful equipment that allows us to get so many beautiful things done. It starts with adding a profile onto an edge fur cutting some dovetail joints, and the applications go on making so much of versatility to this machine.
TYPES OF ROUTER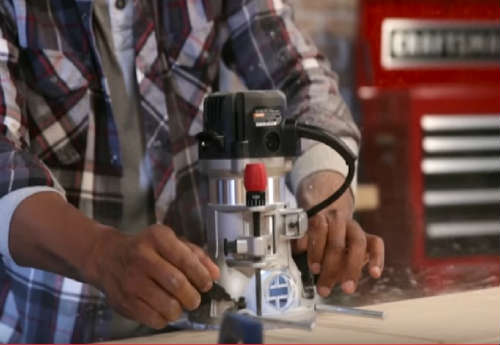 On the left is a Fixed Base Router that typically provides ease while changing bits together with adjustments in bit height. Once its bit is in and when we lock the base, we call the bit in a fixed position which means depth of the bit is set, and the bit will stay set.
On the right is a Plunge Router that provides distinct starting as well as stopping points within a cut, often required to develop dadoes and mortise. While we use this router, we can lock the bit; then we can plunge in or out of the material.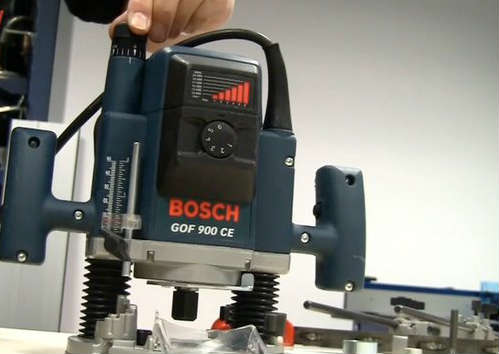 We can see that the base in case of a fixed base router may be removed, it is very convenient to change bits compared to a plunge router. Professionals prefer to do micro-adjusting of bit height using a fixed base router. This way fixed base routers become more popular especially while making things like router tables, dovetail jigs, etc. especially when bit depth adjustments are a little fuss. We can, however, see that a multi-base router kit usually consists of one motor which fits both a fixed base as well as plunge base.
OPTION FOR VARIABLE SPEED
We should prefer a variable speed option that works comfortably for bits having a large diameter. This is because when the bit is bigger, we need to work with slow speed while we run the router. This way having variable speed becomes a necessity in the long-term. Slow speed, though takes more time but it adds to safety in operation.
ROUTER BITS (SHANK SIZE)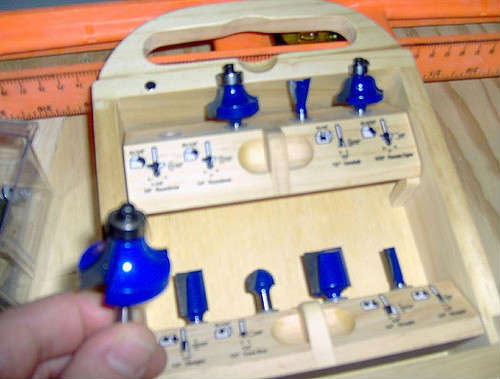 Depending on the job and preference for design, there is a variety of router bits to produce several of designs. Again while buying a router, we should see that it is flexible to hold and adopt several sizes of shanks. In general, there are only two shank sizes (1/4″ and 1/2″). Large shank, however, gives two advantages. It helps to stabilize the bit while running under cutting pressure and we get less chatter. This is required for a nicer cut needing less sanding). It also allows more grabbing surface, so there is less chance that the bit comes loose.
TO INSTALL BITS
The router should remain unplugged as and when you install or remove a bit. This makes life easier avoiding possible accidents. When you remove the router base while installing or removing the bits, it ensures fewer knuckles.
USING A ROUTER
• SECURE WORK
You should be able to clamp the piece you are working on with your work table. It needs to be very secure to avoid possible accidents. The clamp, however, hinders in work and should be appropriately positioned. Router mats are a great help to make a non-skid surface. These mats are available at specialized stores. As and when you feel the mat is losing its grip, it is often because of accumulated dust under it.
• SAFETY FIRST
Do not forget to wear safety glasses
Make sure router is unplugged when you change bits
Use noise reducing earphones or ear plugs for hearing protection. High pitch noise can leave permanent damage to your hearing.
Develop and agree on visual sign language with colleagues. This helps in emergencies.
Your work area should be well lit.
Workplace hygiene is essential for your project health.
Keep your tools at specific places only unless you are using one.
Wear heavy clothes for body safety
Do not operate electrical gadgets when your hands are wet.
Ensure connecting the devices to 'earth' as an essential step.
Move your router in right direction.