Rocket stoves are useful but simple hot burning stoves that can be simply made from a log. In case you cannot afford to make yours, you can buy one. The stove can use any organic materials as well as human-made ones as fuel.
You can use wood sticks, paper, charcoal, cardboard, Moss and much more as fuel. It is very effective that it can use 90% less fuel utilized by the traditional stove as well as the modern ones but its heat content is very high almost defeating them.
The Rocket Stove comprises of feeding tube where you will be adding fuel from, and an outsource chimney to direct heat to the top. The most important and advantageous point here is that, when the fire gains enough momentum, you can stop adding fuel since the log becomes fuel itself.
Instead of buying a Rocket Stove you might be stimulated to make your stove. It isn't a difficult work so much time as you have the materials needed. Once you have all the necessary materials, it will take you less than an hour to make it. Below is a guide to make a Wood Rocket Stove.
1. Cut a Log
Find a medium sized log and cut at least one feet of it. Make sure it is relatively straight and dry. It is not a must to use a dry one, but it considered to be efficient. If you don't have, you can cut a tree and give it at least one week to lose some water.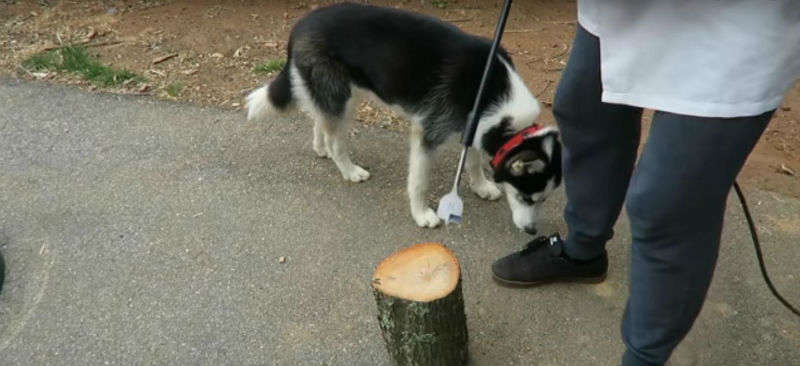 2. Drill a Hole and Take a Break
Place the log straight up and drill a hole at its center parallel to its length. As you are drilling deeper, you may find it harder but that's not a big problem, it might be because of much sawdust accumulating, just dump the log over pour all the dust-out.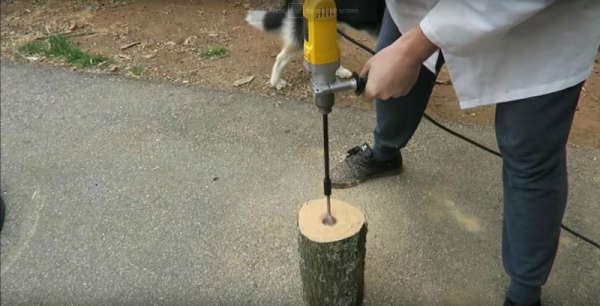 The hole should reach half way the log or a bit longer. After that take a short break of around 20 minutes and back to the process.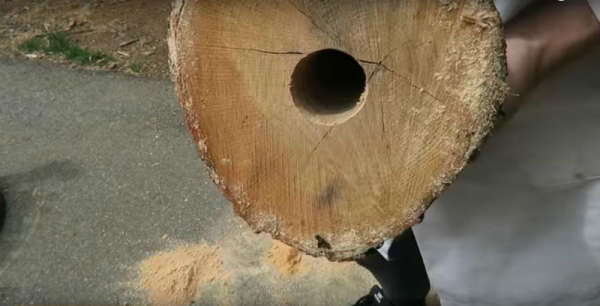 3. Drill the Second Hole
After drilling the first hole, measure its length to determine where to drill the second one. The second hole should be drilled on outside of the log. The second hole should be drilled such that its furthest tip aligns with the bottom of the first hole.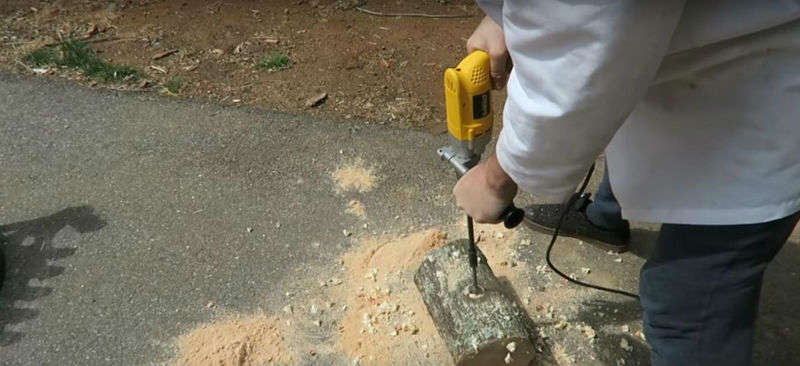 4. Start Fire
After you are done with the drilling, the second step is to start the fire. You can buy a fire starter cube for efficiency. Light it up and place it into the second hole.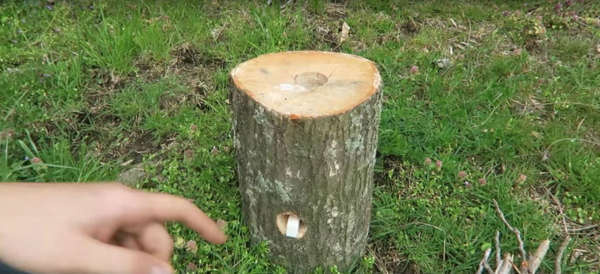 Now you can add your fuel to power the fire. You can use wood sticks, cardboard or paper.
Up to that point, your wood Rocket Stove is ready for use. Use small stones or nails to support your pot when cooking.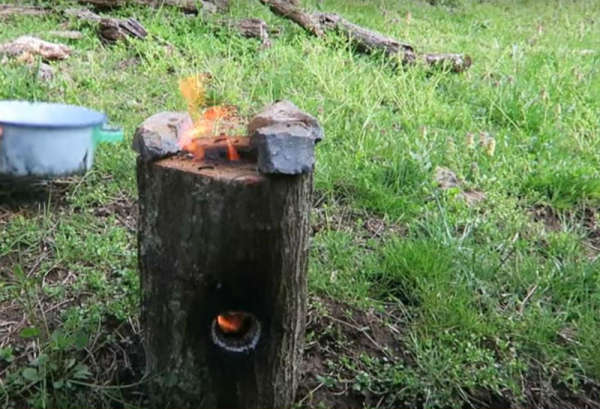 Apart from cooking, you can have fun with your Rocket stove and, there you go, you have made it.
Applications of Wood Rocket Stove
Wood Rocket Stoves have a wide range of applications. You use it as a portable fire pit in your backyard or for cooking food as well as sterilizing water in case of a blackout. The stove is capable of producing a lightweight and stable cooking tool with a little footprint. Survivalists and backpackers also use the rocket stove.
Why consider a wood Rocket Stove?
Unlike the traditional wood stove, the Wood Rocket Stove burns more efficient and cleaner with less ash and smoke, while it uses far less fuel. A wood Rocket Stove can create the same or higher the amount of heat as a traditional wood stove but use far less fuel that the wood stove.